Sylvia Schwenk - Along white lines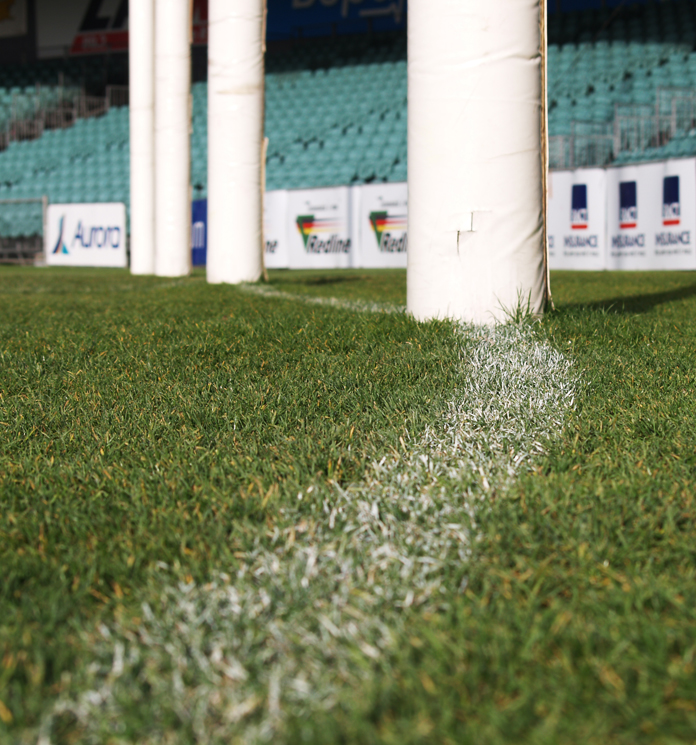 Schwenk, Along white lines I, 2011
Overview
This work joins art with sport and community. The performance will see everyday people from Launceston dressed in hooded white coveralls, lying down on sections of the white lines that mark the boundary, centre square and so on of the football field, as well as standing in front of the goal posts.

The performers will become the white lines.

The spectators at the football event will also be invited to spontaneously participate in the work, increasing the lines on the field made by bodies.