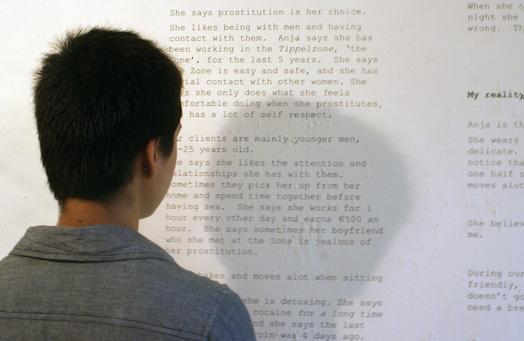 Photo of installation, New Delhi India (detail), 2009
Anja's reality is a text-based work about a prostitute who offers 'drive-thru' sex in a designated zone for prostitution, in the Netherlands. In the zone men can legally pick up a prostitute when a daytime two-way street is turned into a one-way circuit around a railway station.

Three 'realities' are presented in the work: Anja's, the caretakers', and my reality (which serves as the reader's view). These are printed on the wall of the gallery or as text on perspex, in script as if taken from a typed record of interview.
As the viewer stops to read, his/her silhouette is cast in shadow from a light behind, imposing them directly into the trio of narratives.