Boots for Rising Waters, 2008-10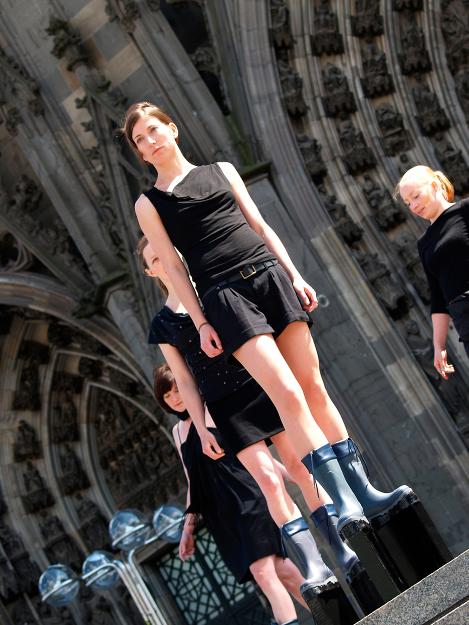 Boots for Rising Waters was performed on the steps of the Dom Cathedral, Cologne, DE, as an elegant and subtle intrusion into the everyday life of the city. Fashion and performance came together in the mode of contemporary allegory, to bring attention to issues of climate change.

The Boots are stylish but impractical high platform-gumboots. They are not suited to walking and helpers assist the models during the performance. The stacked soles of the Boots range in height from 10 to 25 cm – giving the wearer of the Boots the ability to choose a height that suits the water levels on any given day.

This work was adapted and performed at the Blue Oyster Gallery, Dunedin, NZ in 2009 and at Artereal Gallery, Sydney, AU in 2010.

The project includes a series of photographs and sculptural works.