connect kaleidoscope, 2016
connect: kaleidoscope is part of the larger international project connect. The sentiment driving the work is connection. Connection between people. And connection with the world we live in.
This socially engaged work of performance art was performed at the Summerfestival in Reelkirchen, Germany by over 30 people. The work, based on a human kaleidoscope is meditative, with an almost spiritual feel. There is a sense of timelessness to people lying on their backs under a huge copper beech tree, performing and sharing the unique experience of connecting with the earth and each other, while raindrops fall on their faces.
Artworks created in response to the performance to capture the feeling of connection are: a 2 channel film; an interactive installation with a 3 channel film; aseries of photographs, and drawings.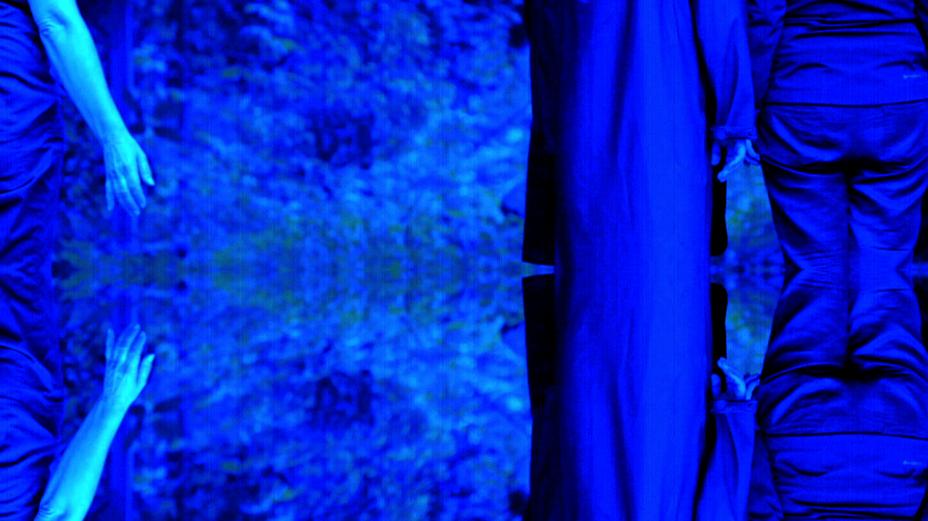 Still from connect: kaleidoscope I, 2016 ( 2 channel film installation)
This work has been made possible with the support of: