your thoughts become your world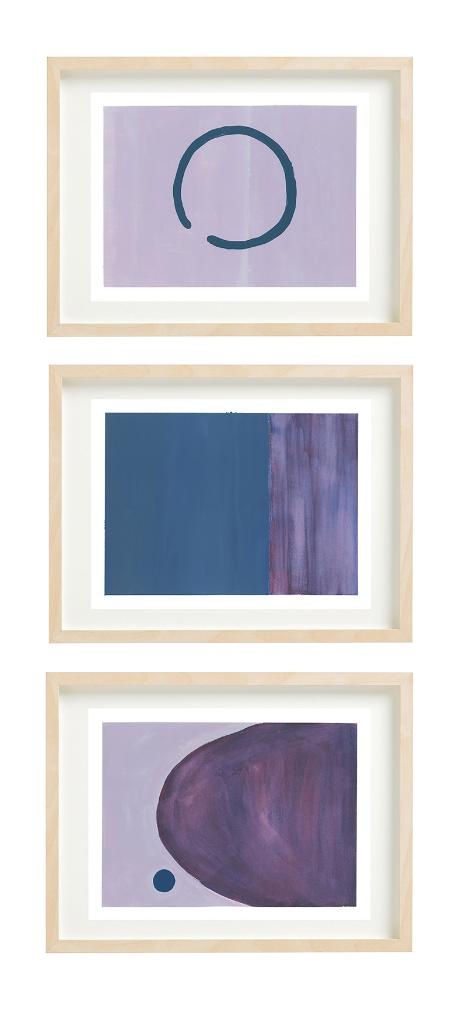 your thoughts become your world- C1, F1 and O2 (top to bottom)
'your thoughts become your world' is a series of paintings that in an abstract and calming way, explores how our thoughts are able to lead us to create a future we want to live in. This ongoing body of work, is inspired by a quote from the 18th century that was brought to prominence by Margaret Thatcher (who would have thought!):
Watch your thoughts for they become words.
Watch your words for they become actions.
Watch your actions for they become habits.
Watch your habits for they become your character.
And watch your character for it becomes your destiny.
What we think, we become.
Humans seem to have an insatiable need for bad news. We are bombarded by information that can sometimes make us feel powerless, as though we are unable to make a difference. Last year I was overwhelmed by negative outcomes of gender inequality and climate change. I was angry and frustrated. I didn't want to live like this, so I started researching, seeking ways that I could effect change.
I found that if I want to change the future, I should start by changing what I think, say and do.
Art for me is a way to show the positive aspects of our lives, and a way to highlight or create a world we want to live in. For me, one major change would see a fairer, equal world in which females have the same rights and protections as males
I created 'your thoughts become your world', using subtle tones of typical gender colours - pink for females, blue for males and created a purple watercolour to represent unity and equality. I started exploring with these colours and ideas and came up with an unfinished circle, with a definite starting point to show the beginning of a new path. The circles are all unfinished because our journey is still ongoing. The circles then organically evolved into other shapes and forms, all using the colour language of gender.
The series has been created as a modular work. Each painting works well as an individual piece or the paintings can be arranged and re-arranged as small or large groupings. I want these works to form new combinations, for them to be grouped in new ways, to calmly open new thoughts and influence the dialogue for change.

your thoughts become your world - M2, M1, and M3 (left to right)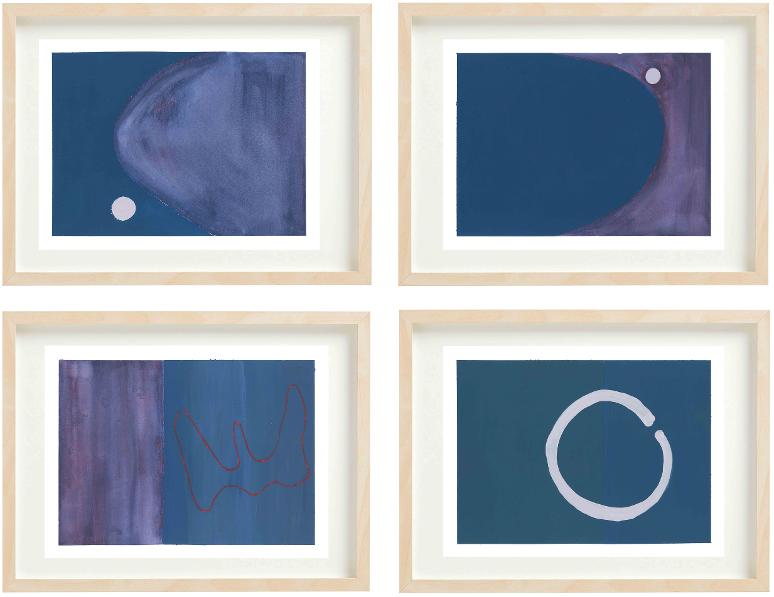 your thoughts become your world - O1, O6, C5 and S1 (clockwise)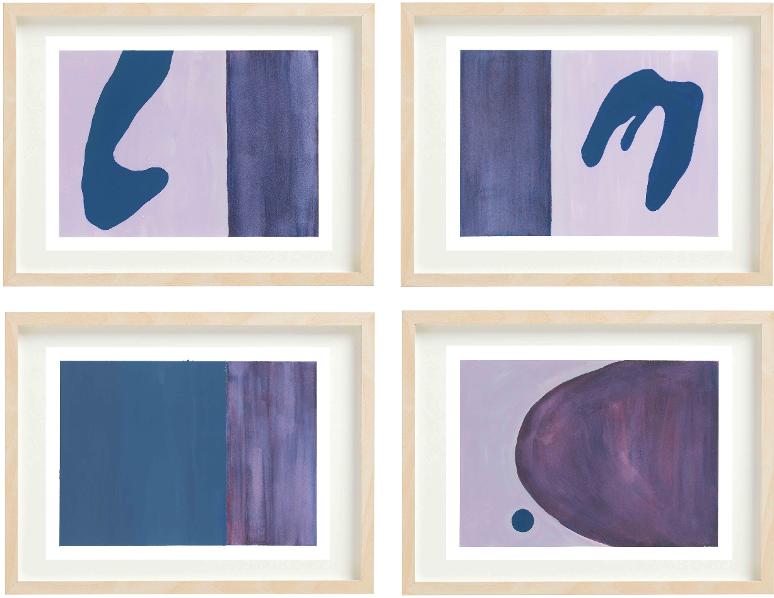 your thoughts become your world - S4, S3, O2, and F1 (clockwise)