Life takes place on foot, 2010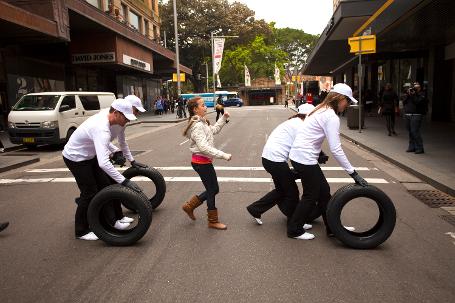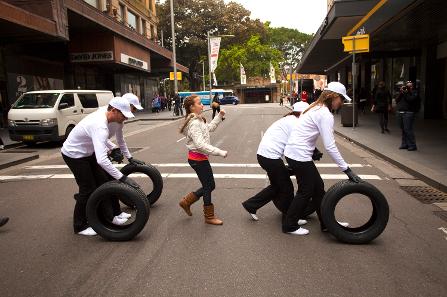 In this work of socially engaged performance art, over 20 people pretended to be cars 'driven' in highly populated pedestrian zones and on roads with slow flowing traffic.

People who had just met one another were asked to hold gloved hands by the artist to keep the 'car' in a stable position. Initially some performers reacted a little bit nervously to this request. During the performance, a transformation happened where people held hands without feeling self-conscious and behaved as 'cars', beeping their horns and perhaps driving too fast. At the end of the performance, when performers were invited to be freestyle 'cars' and 'drive' alone, the performers chose instead to continue being a 'car' of four – holding hands.

This work includes a series of photographs and a sculptural work.