Sylvia Schwenk

A shared space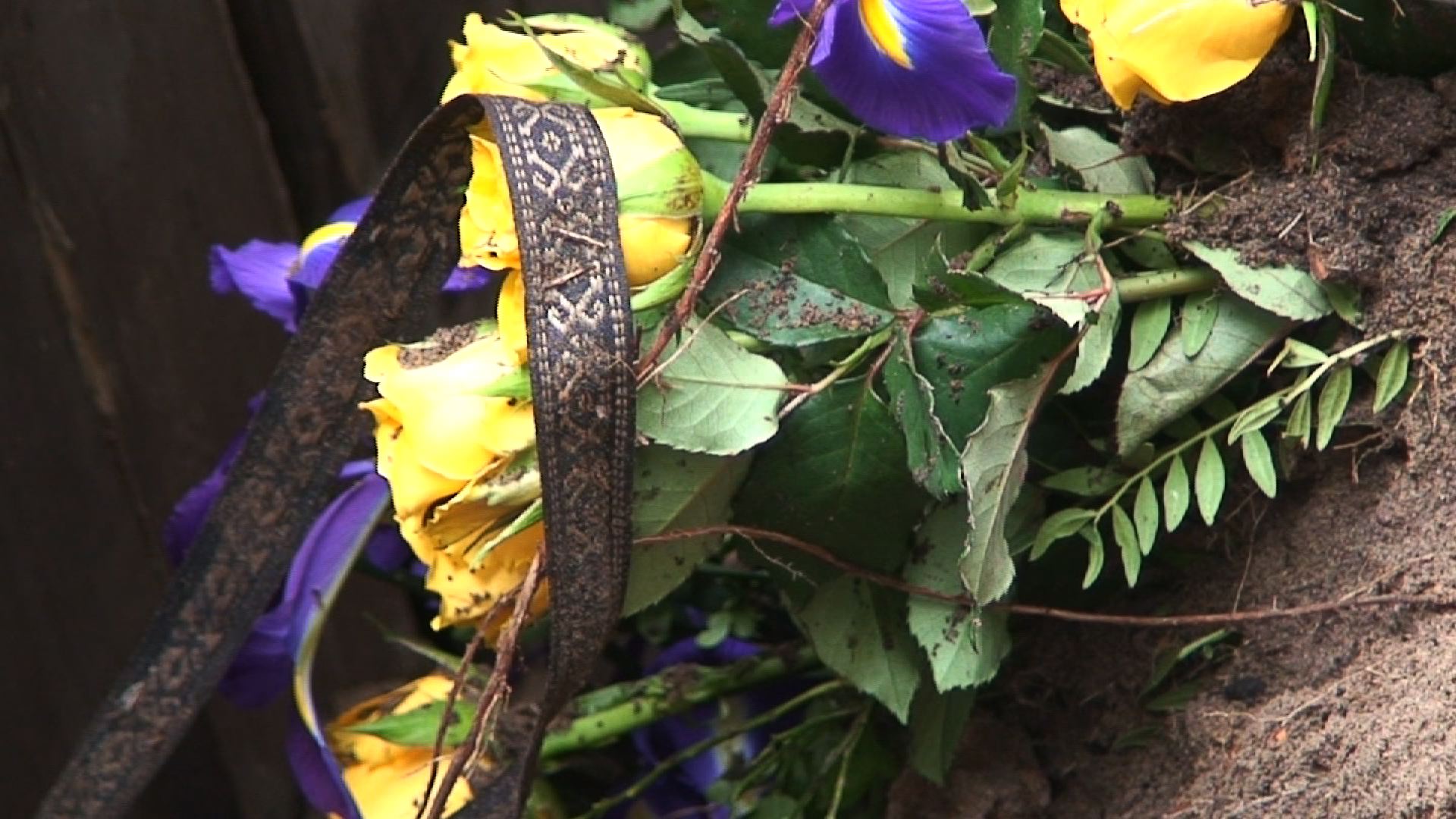 Photograph: Schwenk, A shared space, 2012 (still from video 7 mins 5' loop)
A shared space by Sylvia Schwenk gives a rare insight into what happens before and after a funeral service.

The film opens on a graveyard on a beautiful serene sunny day. Grave diggers are working in a quiet, harmonious way, with almost choreographed movements, preparing a grave for a burial.
The birds are chirping, the sun is shining ... but all is not as it seems - there is a twist.


A shared space premiered earlier this year at the 9th Berlin International Directors Lounge Festival.
Exact from an interview with Artereal Gallery on 7 July, 2013

Q: How did you and your collaborateurs first meet?

I was working on an art commission in Europe and most days I would ride my bike past a cemetery close to where I lived. One day I got off my bike and
went for a walk in the cemetery. It was such a beautiful tranquil space with green grass and blossoming flowers.
I sat on a bench in the cemetery listening to the quietness of the space, watching people tending graves, watering plants and spending time with their
loved ones.

I was transported while sitting there and felt I needed to do a work of art about death - so I approached the Director of the graveyard and talked about
my ideas of making a short film about what happens in preparing a grave for a burial.

Q: Why did you choose to collaborate with the Cemetery Director and Grave Diggers?

Death is such an important part of life and for many people it is a part of their everyday lives. Yet as a society we generally feel uncomfortable talking
about death, funerals and grief.
I thought it would be good to make a work that looked at all these things in an accessible way and so I worked with two gravediggers, filming them as
they prepared a grave for a burial.

Q: What is it about collaboration as a process that appeals to you as a contemporary artist?

Sharing experiences, ideas and time with people.

Q: What is it that you hope to realise through this collaborative project?

I wanted to make death more accessible. However, when I filmed the gravediggers an unusual thing happened, which changed the nature of the work.
I was unsure what to do with what transpired, but ended up presenting what I filmed, because this too is a part of life.