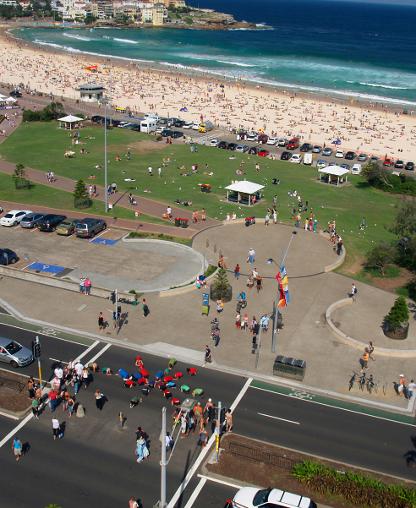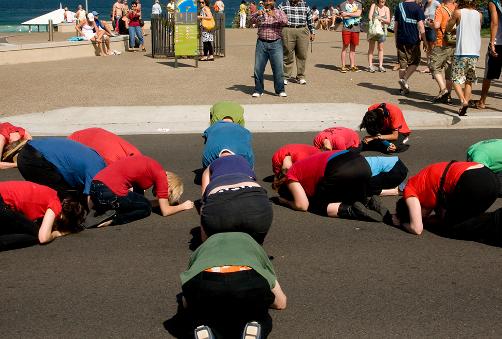 In this socially engaged work of performance art people are invited to wear black pants and shoes and their choice of red, blue or green t-shirts. Together they make human geometric abstractions on the road during a busy part of the day.

The patterns that are made during this intervention are very dependent upon the colours that people choose to wear, so the final choreographing takes place immediately before the performance.

Red blue or green? includes a series of photographs.