Sylvia Schwenk

Naval Novella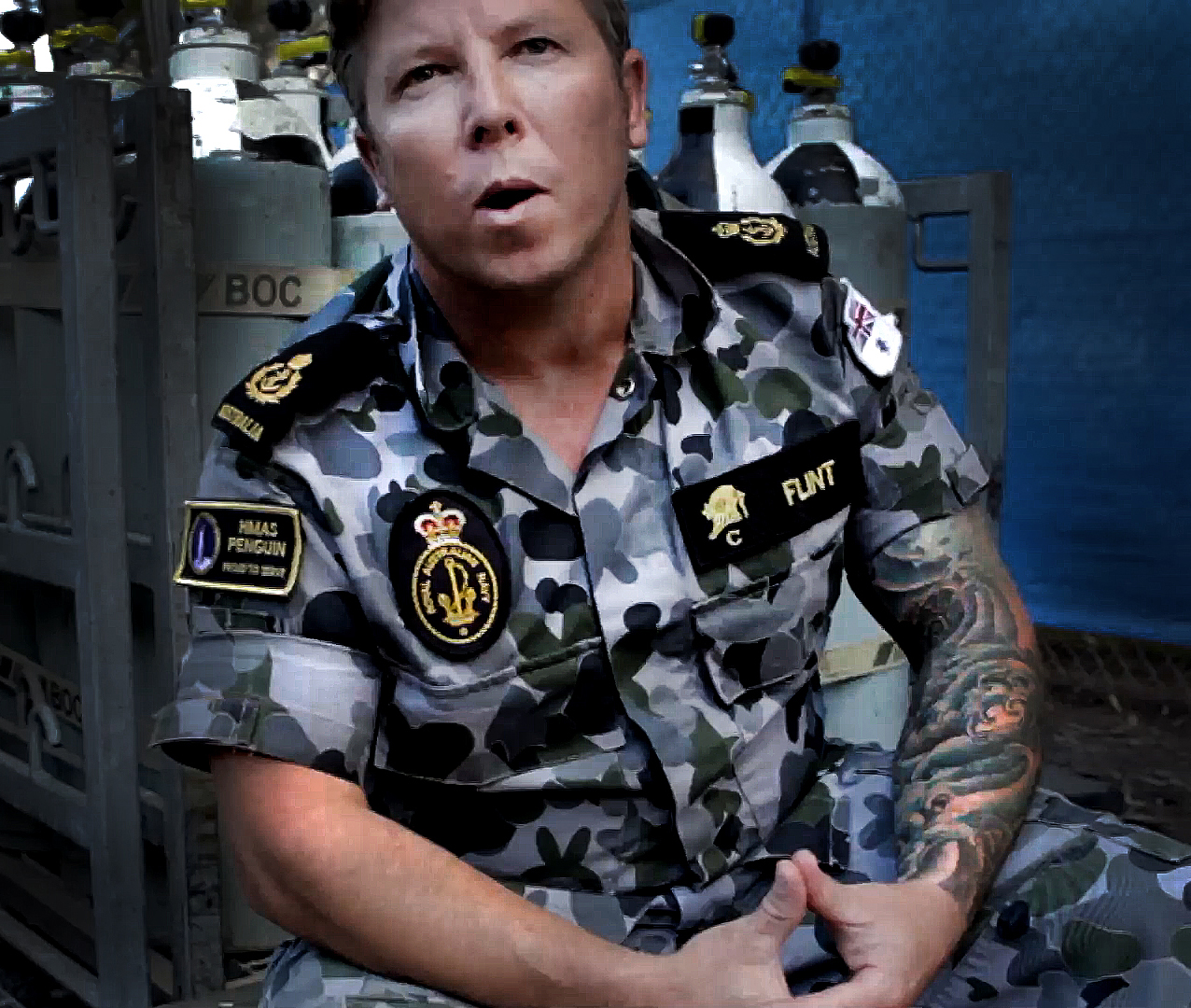 Photograph: Schwenk, Naval Novella, 2013 (still from video 10 mins loop)
A Naval Novella by Sylvia Schwenk is a clever film with interviews, physical workouts and anecdotes presented as a revealing and engaging video work.

The work demystifies the Navy breaking down some of the barriers that exist between Defence personnel and civilians. The video shows the human side of the Navy uniquely allowing people to access a closed culture in an inviting way. The work is anchored by the naval tradition of tattoos and gruelling physical training done with 'the rope', a symbol of union, mateship and stability. Short stories by people who talk about their tattoos or their lack thereof are intertwined throughout the work.





A 3 minute extract of a Naval Novella is screening as part of the exhibition Middle Head: 33° 50' S, 151°14' E at Mosman Art Gallery.

Unfortunately, the Navy has asked that all images and references to tattoos are removed from the film that is screened in this exhibition. Whilst recognising that tattoos have a long and colourful history in the Navy and that the popularity of tattoos in the wider community is increasing, there are some unsettling aspects of the tattoo culture which the Navy does not endorse.

The extract has a [N] rating for viewing with Naval guidance.